High School Youth
Sr. Youth are absolutely the church of today and are important members of the body of Christ at Concordia. As high school students grow in independence and wrestle with cultural challenges, they are encouraged to Be Still—Be One—Be Faithful in their Christian journey. Concordia walks along side of Sr. Youth and their families as we experience this journey together.
Bubble Soccer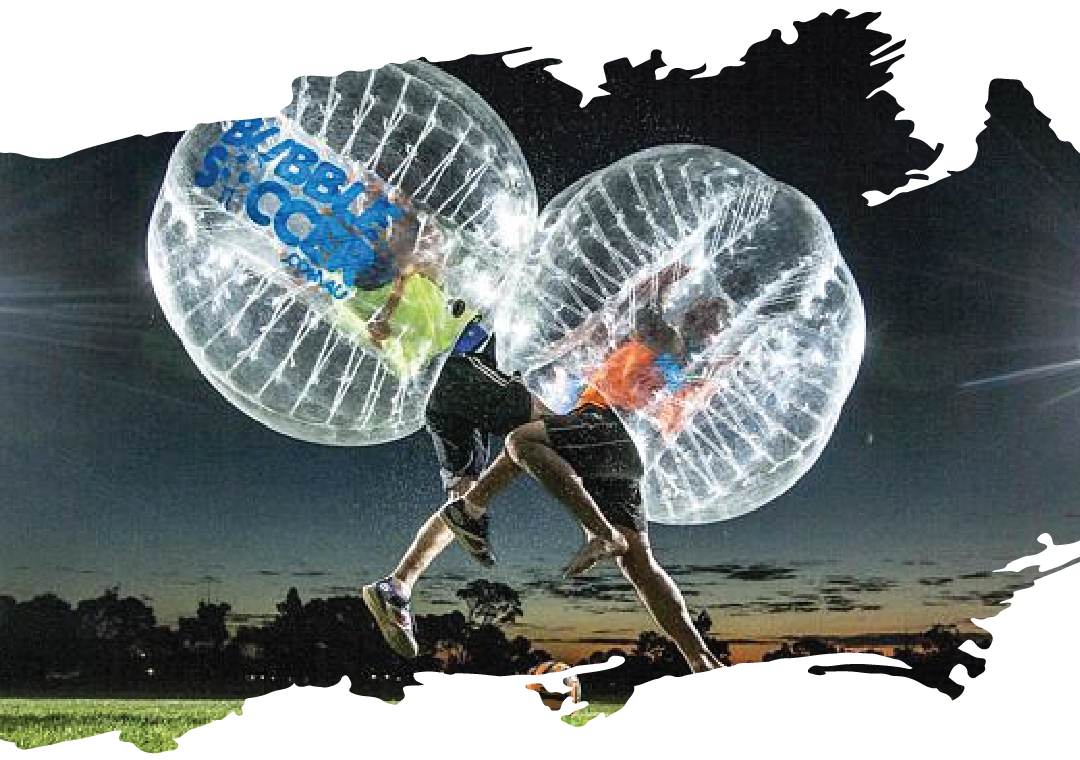 Ever wanted to play soccer where contact is encouraged? On January 3 from 7:00pm-10:00pm we will be playing bubble soccer at STLBubbleSoccer. Cost is $20 per person for 1.5 hours of fun that will make your heart bubble.
Senior High Super Sundays
Join Nathan Dehn every other Sunday from 6:00-8:00pm for devotions and fun activities! No registration required - just show up! Here are the dates for Super Sundays for the Spring of 2020:
December 8

January 12

January 26

February 9

February 23

March 8

March 22

April 5

April 19
Parents, if you are interested in helping out at these, please email me at !
Summer Mission Trip
Join Concordia's Senior Youth for an unforgettable week of hands-on mission projects, exciting music and programs, and group-building high adventure activities like white water rafting, paintball, and horseback riding. We will be traveling to Copperhill, Tennessee from July 26-August 1. While there, we will be staying on camp grounds (similar to Lake Williamson) and helping the community by making home improvements such as painting, ramp building, yard work, and lots of other projects.
On this trip, we will have the opportunity to reach out and minister in areas where closed businesses and industries have left people with little means to provide for their families and will focus on home repair and renovation; however, it is the relationships formed with those served that will be remembered forever. No construction background is needed to help rebuild the community with the love of Jesus Christ. The trip will cost $550-650 and as the trip gets closer, a final trip cost will be announced.
There will be an informational meeting for registered students and parents on Sunday, November 3 at 10:45am in the Community Lounge (old youth room).